As Brazilians pay homage to the victims of a recent dam collapse in the country's south, a newly released video footage shows the shocking moment of the horrific incident and the ensuing powerful wave of waste that began sweeping over everything in its path.
The footage, published on Friday, showed the exact moment that a mine dam burst in the Brazilian state of Minas Gerais and unleashed a deadly wall of muddy sludge hurtling down the valley.
The incident occurred in the dam at the Corrego do Feijao mine site last Friday.
The disaster saw large parts of the nearby city of Brumadinho drowned under a torrent of waste, leaving at least 115 people dead and nearly 250 others still missing, according to local officials.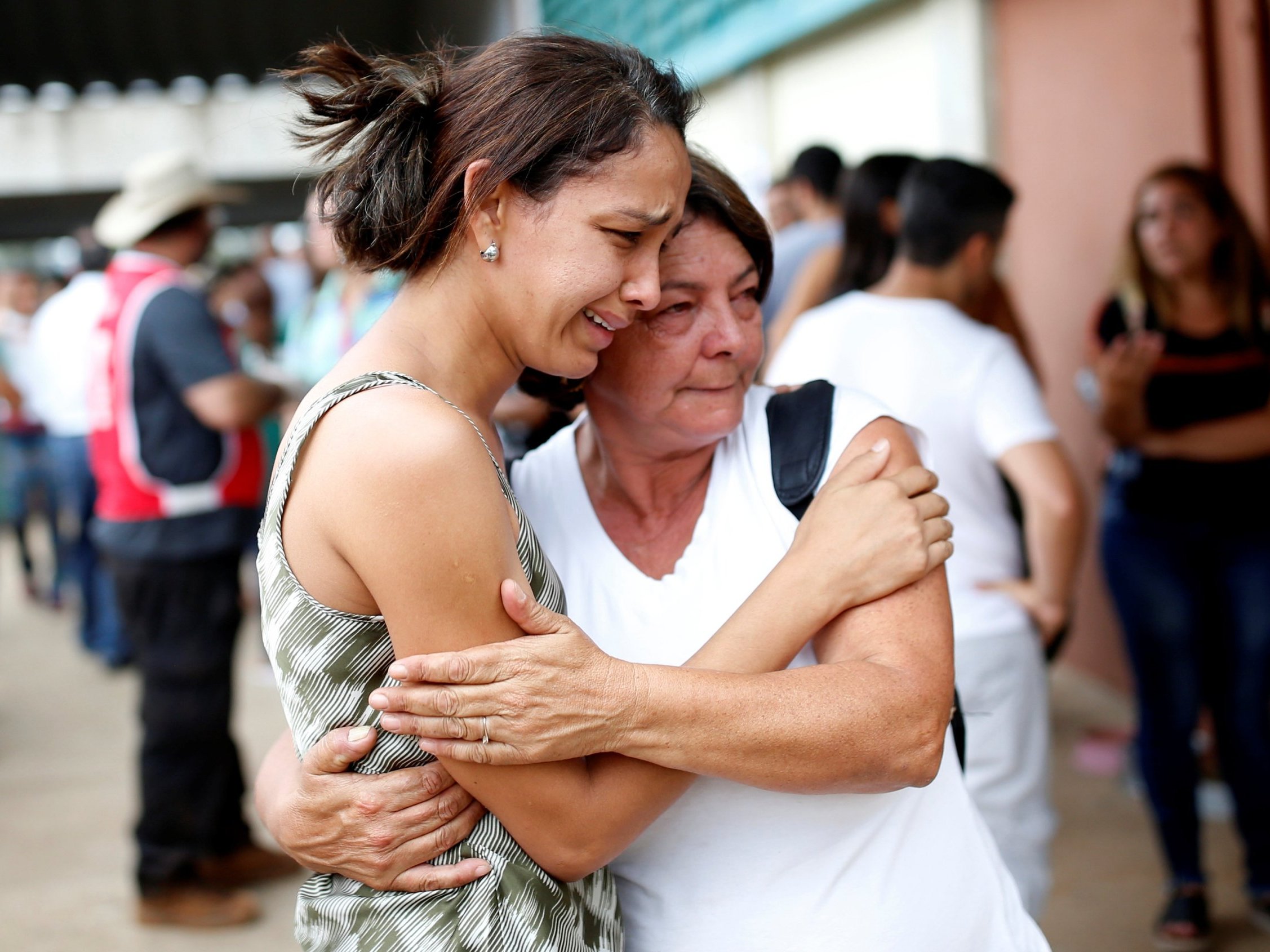 In the video, a river of thick mud is shown engulfing the mining site and cars can be seen driving around desperately trying to escape as a gush of mud approaches with dramatic strength.
The reddish-brown mining waste, which contains toxic levels of iron oxide, plastered 623 acres of Brumadinho.
"It is totally devastated, it looks like there has been a war," said Edvan Cristi, 23, who lost friends working at the mine.
The release came as a tribute ceremony was held by residents and rescue workers at the site of the disaster around 1 p.m. local time, the hour at which the dam breached on 25 January.
The cause of the dam burst is still unknown, however, a local official claimed that the collapse at the mine owned by Brazilian company Vale SA was due to soil liquefaction.
Soil liquefaction is a process that occurs when a saturated or partially saturated soil substantially loses strength and stiffness in response to applied stress such as shaking during an earthquake or other sudden change in stress condition.
As public anger is growing over the incident, several Brazilian senators have called on the mining company's board of directors to resign.