A man who was being fired from his job shot dead five people and injured several others at his workplace in the US state of Illinois, police say.
The gunman was also killed during an exchange of fire with police officers. Five officers were shot and wounded.
The shooting took place at a manufacturing company in Aurora, a suburb about 40 miles west of Chicago.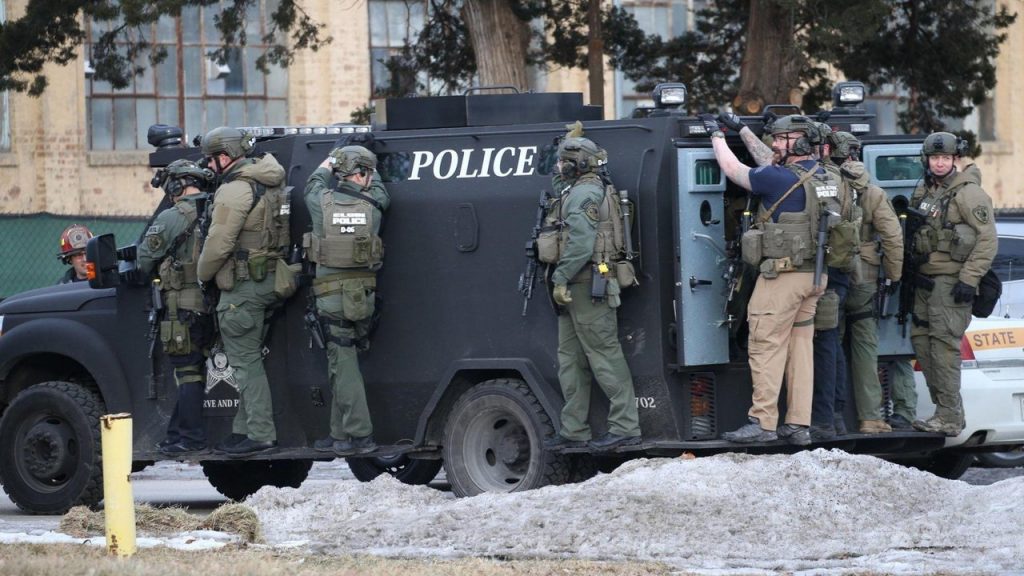 Police named the gunman as Gary Martin, 45, who had worked at the Henry Pratt company for 15 years.
Aurora police chief Kristen Ziman said late on Friday they had information that indicates "he was being terminated today".
Officers declined to speculate on a motive, but the Chicago Sun-Times newspaper reports that his family says he was "stressed out" by being made redundant by the company, which makes valves for large water pipes.
What have police said about the shooting?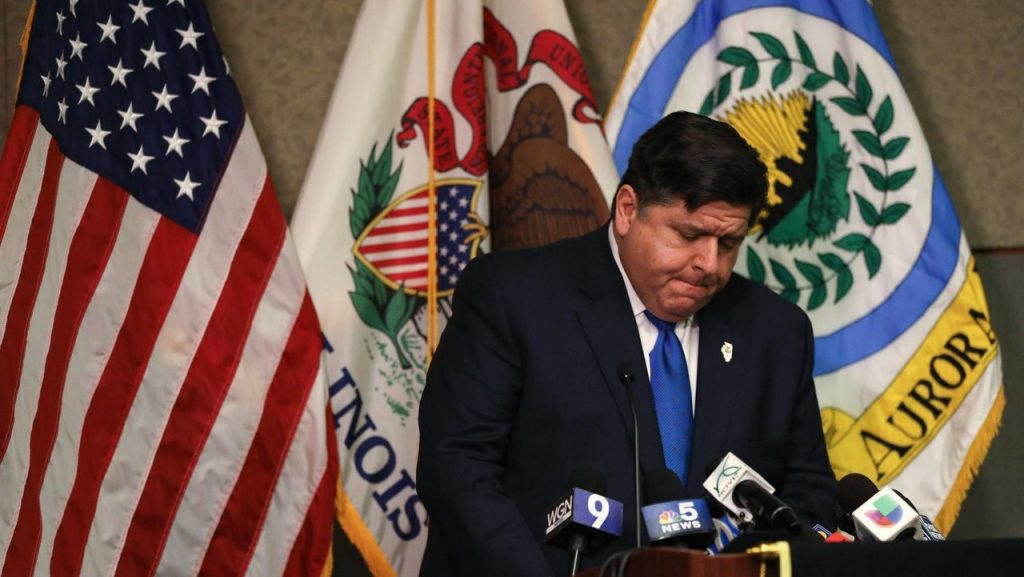 Police received reports of an "active shooter" in an industrial park in Aurora at about 13:24 local time (19:24 GMT), Ms. Ziman said at a press conference.
They were "fired upon immediately" when they arrived at the scene, she said.
The police chief added that a rescue task force was quickly deployed to the industrial park, accompanied by the emergency services, including the fire department and paramedics.
Chris Southwood of the Illinois Fraternal Order of Police described the Aurora officers who attended and were shot as "courageous".
"[These] officers and their colleagues did not hesitate to literally put their lives on the line today to stop further bloodshed," Mr. Southwood said in a statement.
Of the five officers wounded, two were airlifted to nearby trauma centers.
Police in Aurora, Colorado – where a man opened fire in a crowded movie theatre in 2012 – quickly tweeted that the incident was not happening in Colorado.
Illinois Senator Tammy Duckworth said: "This is a scary, sad day for all Illinoisans and Americans."
President Donald Trump posted a message on Twitter offering his condolences to the victims and their loved ones.
Great job by law enforcement in Aurora, Illinois. Heartfelt condolences to all of the victims and their families. America is with you!

— Donald J. Trump (@realDonaldTrump) February 15, 2019
The incident on Friday comes a day after the first anniversary of a school shooting in Parkland, Florida, which left 17 dead.