The Indian government has denounced Pakistan as a "rogue state," stressing that the country will exercise all options required to overpower Islamabad, which New Delhi holds accountable for a deadly terrorist attack in the disputed region of Kashmir last week.
"We (India) have to act in a manner that this battle has to be decisively won by us because Pakistan is not willing to give up its traditional role in our neighborhood as a rogue state," Indian Finance Minister Arun Jaitley said on Friday.
At least 44 Indian paramilitary personnel were killed and dozens more wounded after a bomber rammed an explosive-laden car into a military convoy in Kashmir on February 14.
The Pakistan-based militant group Jaish-e-Mohammad (JeM), one of the several armed outfits fighting Indian rule over Kashmir, took responsibility for the deadly car bombing in the disputed region.
Jaitley accused Pakistan of not acting against perpetrators of the attack in Pulwama district despite the militant group's own announcement.
Earlier in the day, Pakistan's army said Islamabad had no intention to initiate war but would respond to any attack by India with "full force."
Following the incident, India's Foreign Ministry called Pakistan's ambassador to New Delhi and "issued a very strong demarche in connection with the terrorist attack in Pulwama."
India's Prime Minister Narendra Modi also vowed a strong response to those behind the attack.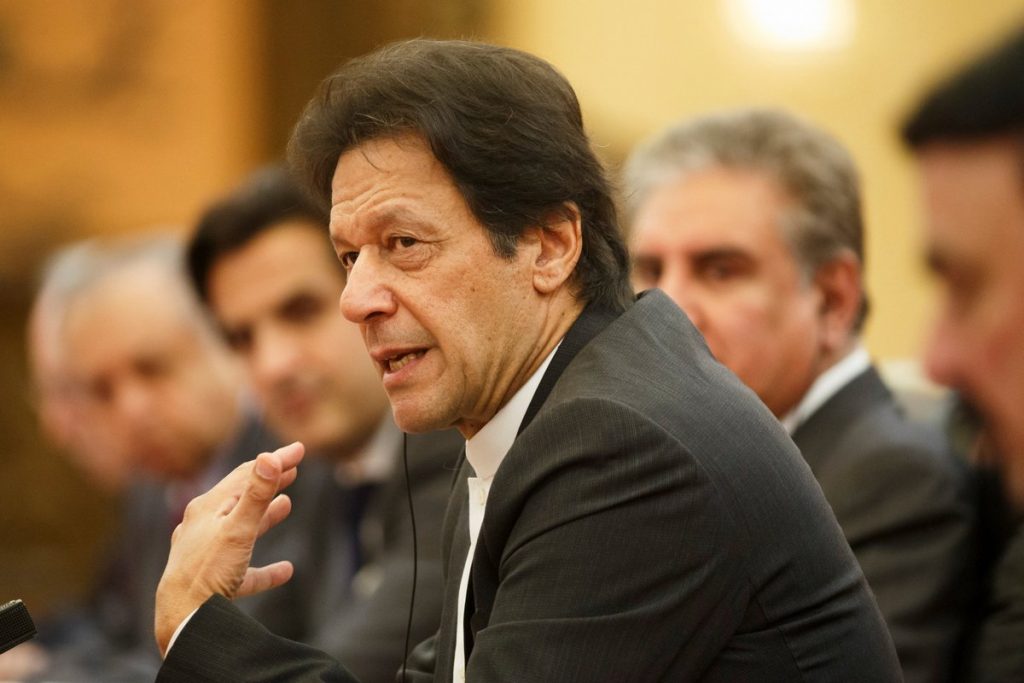 In a televised speech on February 19, Pakistan's Prime Minister Imran Khan said Islamabad had nothing to do with the bombing and called for dialog with India to ease tensions.
He said the Indian government had leveled allegations against Pakistan "without any evidence" and expressed the Pakistani government's readiness to cooperate with New Delhi in investigating the bombing.
Pakistan said on Friday Foreign Minister Shah Mahmood Qureshi has written a letter to the United Nations Security Council accusing India of threatening regional security.
"It is with a sense of urgency that I draw your attention to the deteriorating security situation in our region resulting from Indian belligerence and threats of use of force against Pakistan," the letter said.
"The situation poses a threat to international peace and security," Qureshi said in the letter addressed to UN Security Council president Anatolio Ndong Mba.
Kashmir has been split between India and Pakistan since partition in 1947. Both countries claim all of Kashmir and have fought three wars over the territory.
Indian troops are in constant clashes with armed groups seeking Kashmir's independence or its merger with Pakistan.
India regularly accuses Pakistan of arming and training militants and allowing them across the restive frontier in an attempt to launch attacks. Pakistan strongly denies the allegation.