US President Donald Trump has warned that the nation's immigration system was overwhelmed by illegal immigrants and the country has no more room for undocumented migrants as he inspected a newly built barrier at the US-Mexico border.
Trump made the comments on Friday during a press briefing on immigration and border security in Calexico, California, where he met with US border patrol agents and other officials.
"There is indeed an emergency on our southern border," Trump said at the briefing. "It's a colossal surge and it's overwhelming our immigration system, and we can't let that happen."
"We can't take you anymore. We can't take you. Our country is full. So turn around, that's the way it is," he said.
Trump sees his hard-line stance against illegal immigration as the key to his 2020 reelection campaign, and his trip to California was meant to keep that message in the news headlines.
The number of migrants and asylum seekers trying to enter the US from Central America has risen sharply, although there are enormous political divides on whether this constitutes the "national emergency" that Trump has declared.
Trump warned last week he could close the border with Mexico to trade if immigrants are not stopped.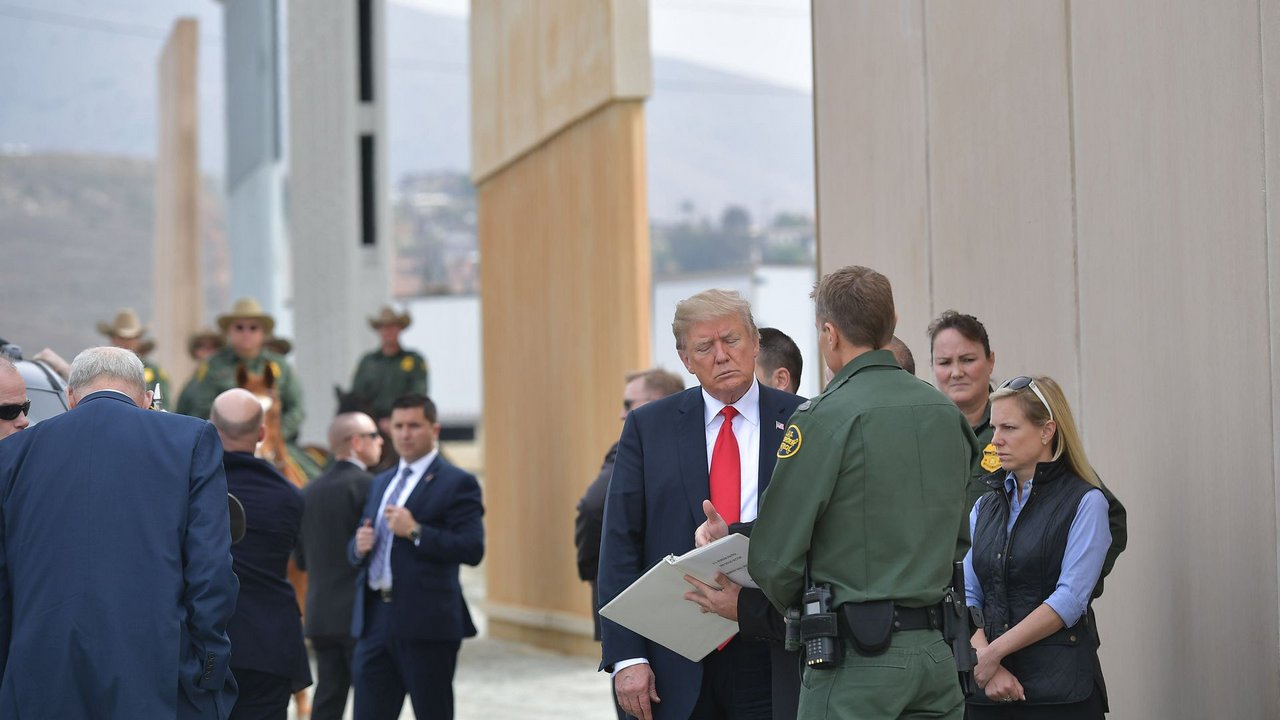 There had even been speculation that he might announce such a move during his visit to Calexico, an area where new high fencing has been erected as part of Trump's plan for expanding border walls.
The idea caused alarm in Congress and among economists, including in Trump's Republican Party. Mexico is the third largest US trading partner and any hold-ups at the border crossings would have an immediate impact on trade.
During his briefing, Trump indicated that closing the border is not likely at present, but reiterated a warning that he will impose 25 percent tariffs on auto imports from Mexico if illegal migration and drug smuggling are not controlled.
While sounding tough, Trump's surprise shift to tariffs from the previous threat to close the border is a major retreat.
Trump has made toughening immigration policies a central tenet of his presidency and has vowed to build a wall along the US-Mexico border to combat illegal immigration and drug trafficking.
The US government recently experienced its longest partial shutdown in history, which lasted from December 22 until January 25, triggered by a fight in Congress over Trump's demands for funding for a wall at the southern US border.