A US domestic flight taking almost 12 hours has been launched – making it by far the world's longest air route within a single country, and breaking the 5,000-mile barrier.
Hawaiian Airlines flight 89 connects Boston with Honolulu, Hawaii, a distance of 5,095 miles.
It is scheduled to take 11 hours 25 minutes, but during the first week of operation, two flights took 11 hours 36 minutes to cover the distance, meaning most passengers would have spent 12 hours on the plane.
In the record books, it displaces the same carrier's New York-Honolulu link, which is 4,983 miles.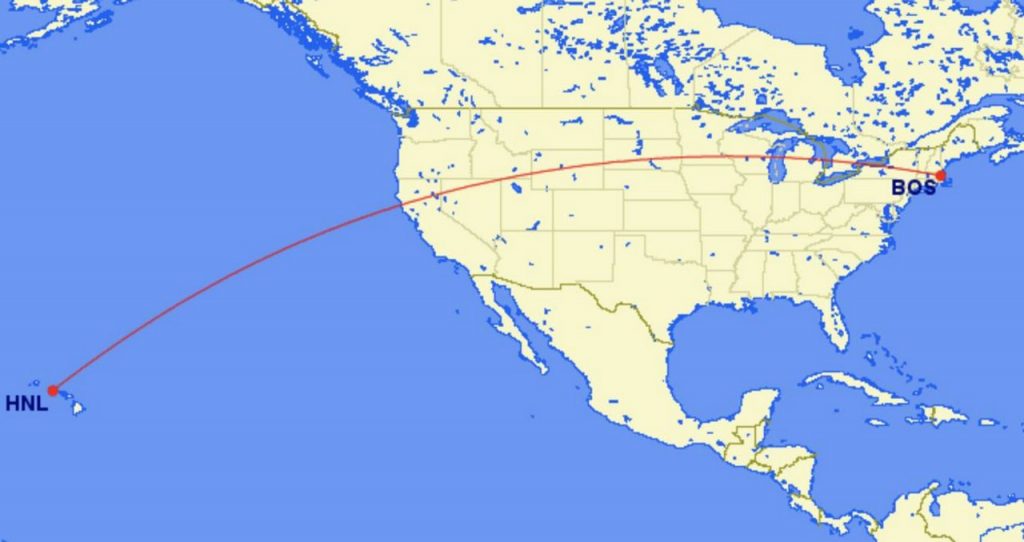 Even though Russia is a far bigger country, the maximum distance for a domestic flight is just over 4,600 miles from Kaliningrad in the west to Petropavlovsk on the Kamchatka peninsula in the far east. No airline currently flies that route.
The Hawaiian superlative is unlikely to be broken for many years, if at all. There is no big US city east of Boston or west of Honolulu, and routes such as Miami to Anchorage in Alaska barely exceed 4,000 miles.
Hawaiian Airlines uses an international-configured Airbus A330 for the route, with 18 first class seats and 260 in an economy. The seat pitch in the main cabin is 31 inches.