North Korea has named a new head of state, replacing a senior leader charged with representing Pyongyang in international engagements.
Choe Ryong Hae was named President of the Presidium of the Supreme People's Assembly of North Korea during the first session of the 14th Supreme People's Assembly held Thursday, Korean Central News Agency (KCNA) said.
Choe, 69, has deep ties with the ruling Kim family and was recently sanctioned by the United States.
The person holding the position is technically considered North Korea's head of state and usually represents the country at diplomatic events.
The real power, however, is believed to remain concentrated in leader Kim Jong-un's hands.
Choe replaced Kim Yong Nam, who held the position for almost 20 years.
Kim, 91, appeared in a number of international engagements last year, including summits—held separately— between leader Kim Kong-un and US President Donald Trump; Chinese President Xi Jinping and South Korean President Moon Jae-in.
Kim Jong-un granted a new title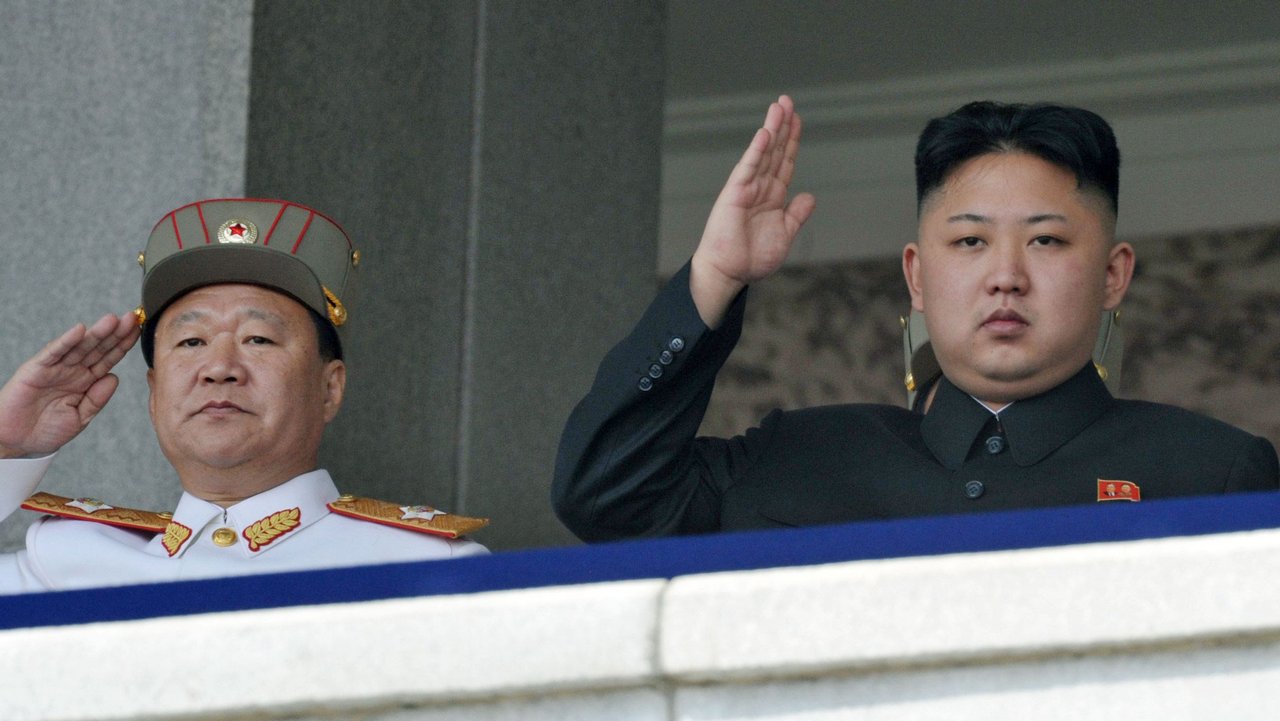 During the Thursday session, leader Kim Jong-un was also granted the title of "supreme representative of all the Korean people."
Kim was also re-elected as chairman of the country's State Affairs Commission (SAC).
The session was held just hours before President Trump met with his South Korean counterpart Moon in Washington to discuss denuclearization of the Korean Peninsula.
The South's president has told Trump that he plans to push for another summit with Kim to keep the dialogue going, according to his office.
Moon, who has long favored engagement with the North, formerly said that it was Seoul's "utmost priority" to prevent nuclear negotiations between Washington and Pyongyang from derailing.
North Korea is under a series of harsh sanctions, mainly imposed by the United States but also by the United Nations Security Council over its nuclear and missile programs.
During the meeting with Moon, Trump said he does not want to lift sanctions on Pyongyang. Trump also said that he was considering a third session with Kim.
Last year, Trump met the North's leader in their first-ever summit in Singapore, during which the two sides agreed to work toward denuclearization.
Subsequent diplomacy between the two sides, however, made little progress, mainly due to US refusal to lift its harsh sanctions.
Pyongyang has taken several steps toward the goal by suspending missile and nuclear testing, demolishing at least one nuclear test site, and agreeing to allow international inspectors into a missile engine test facility.
Washington, however, insisted that sanctions on the North must remain in place until it completely and irreversibly dismantles its nuclear program.
Kim held another summit with Trump in February from which the US president walked away, claiming that Kim had insisted on the removal of all sanctions. Pyongyang rejected that account, stressing that it had only wanted a partial lifting of the penalties.
In mid-march, North Korea warned that it was considering suspending talks with Washington and resuming its nuclear and missile tests, which it has voluntarily suspended.
Pyongyang has said its nuclear and missile program is part of its deterrence policy against US threats.