Forces loyal to renegade field marshal Khalifa Haftar have deployed warplanes to hit Western-backed government positions in Tripoli, forcing more civilians to flee the Libyan capital.
Warplanes bombed the camp of a force allied to the Government of National Accord (GNA), administered by Prime Minister Fayez al-Serraj, near the town of Zuwara in Tripoli and toward the Tunisian border.
Haftar's Eastern Libyan forces are bogged down in street battles in a push to seize the capital.
Witnesses said an LNA warplane flew by Haftar's Libyan National Army (LNA) also attacked Mitiga Airport, the Libyan capital's only functioning airport, evading anti-aircraft guns that opened fire in response.
Explosions and gunfire echoed through the capital, with more than 8,000 people fleeing fighting, the United Nations said.
UN tallies indicated that a week of battles had killed 75 people – mainly fighters from both sides of the conflict but also 17 civilians – and wounded another 323. Some 13,625 people have also been forced out of their homes.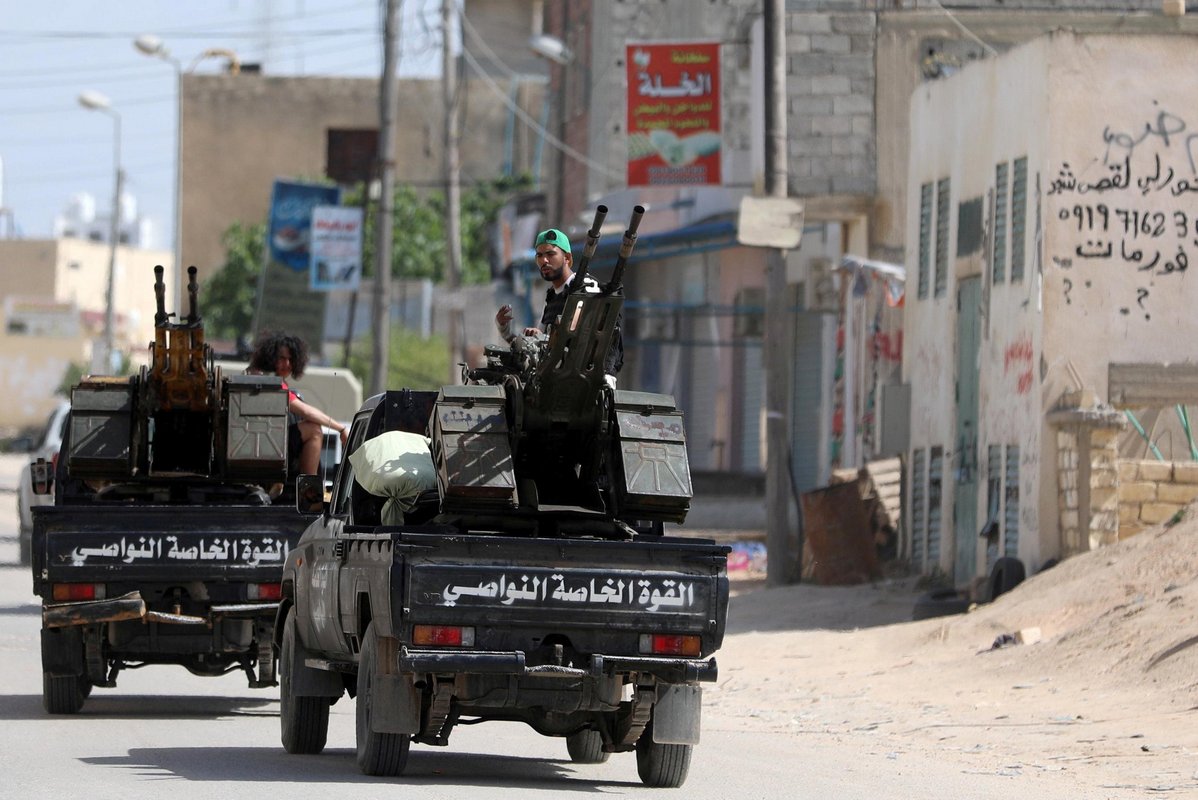 "Displacements from areas affected by the clashes in and around Tripoli continue to surge," UN spokesman Rheal Leblanc told reporters in Geneva.
Aside from those who have fled, Leblanc said that "many families remain stranded inside conflict-affected areas," with safety fears rising and supplies running short.
The UN health agency also warned of outbreaks of tuberculosis, measles, and diarrhea due to poor sanitation, especially among those displaced.
The UN High Commissioner for Refugees Filippo Grandi appealed in a statement on Friday for urgent evacuation of 1,500 refugees and migrants caught in the conflict, saying the risks to their lives "are growing by the hour."
Over the past years, Libya has been serving as a major transit point for refugees and asylum seekers pouring into Europe from war-inflicted countries in Africa and the Middle East.
There has been heavy fighting near Tripoli since Haftar's forces launched an assault last week to seize the capital city.