Iranian officials are warning that even though floodwaters have been receding in most parts of the country, several provinces remain under a flood warning due to renewed heavy precipitation.
Vast expanses of the country are experiencing a new spell of rainfall, Ahad Vazifeh, an official with Iran's Meteorological Organization, was quoted by Tasnim News Agency as saying on Sunday.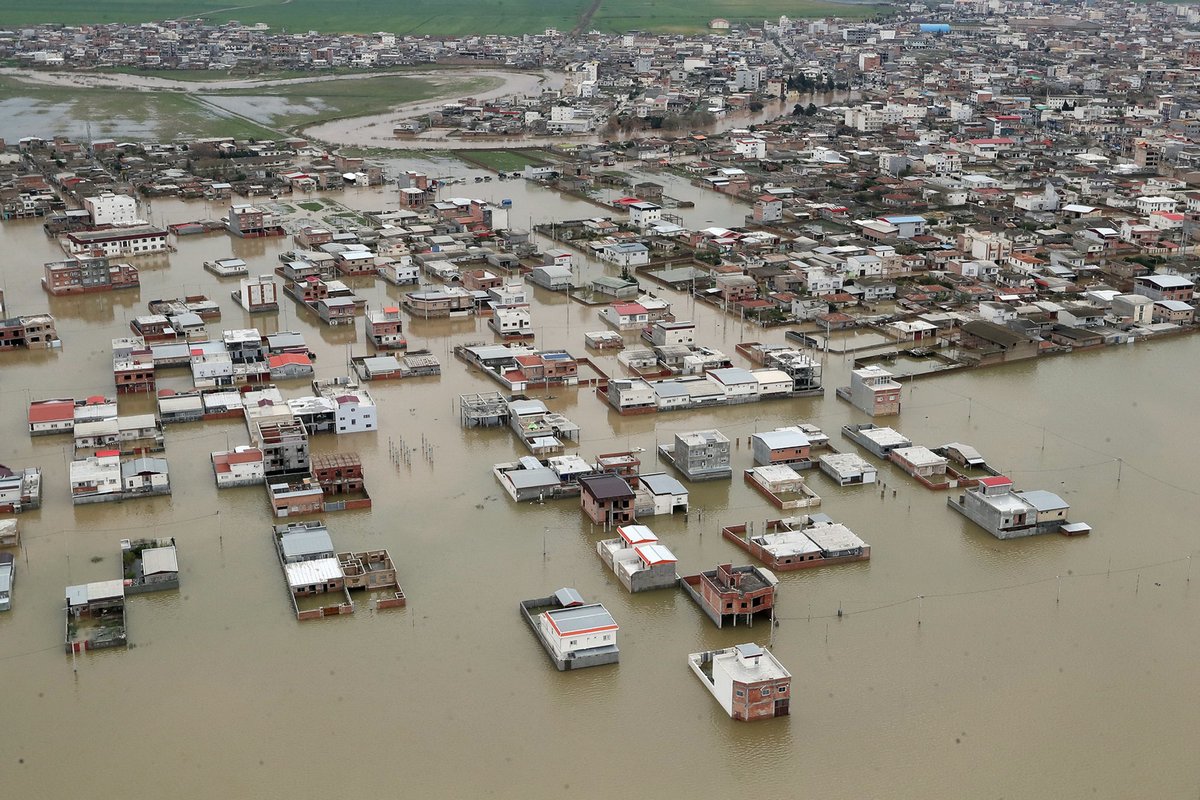 There is a possibility that flash floods could still affect the southern provinces of Fars, Hormozgan, Sistan, and Baluchestan as well as the northeastern South Khorasan and Khorasan Razavi provinces, which remain in a state of emergency, he added.
Rainfall is also expected to intensify in the southwestern Province of Khuzestan, the official cautioned.
Massive downpours began sweeping the country on March 19, with raging currents of water battering houses, washing away cars and killing people in a few provinces.
The intense rainfalls eventually caused rivers to burst their banks, and dams to overflow, triggering the worst flooding in decades in 25 of the country's 31 provinces.
Death toll rises
Also on Sunday, the country's Forensic Medicine Organization increased the death toll from the ongoing floods to 76. Most recently, the organization said, flooding claimed the lives of five people in Khuzestan Province and left a sixth person died in the Western Province of Ilam.
On Sunday, several ministers of President Hassan Rouhani's cabinet went to the Parliament to brief the lawmakers on the disaster response and relief operations in flood-hit cities and villages.
Minister of Roads and Urban Development Mohammad Eslami said around 14,000 kilometers of national roads had been damaged by the floods.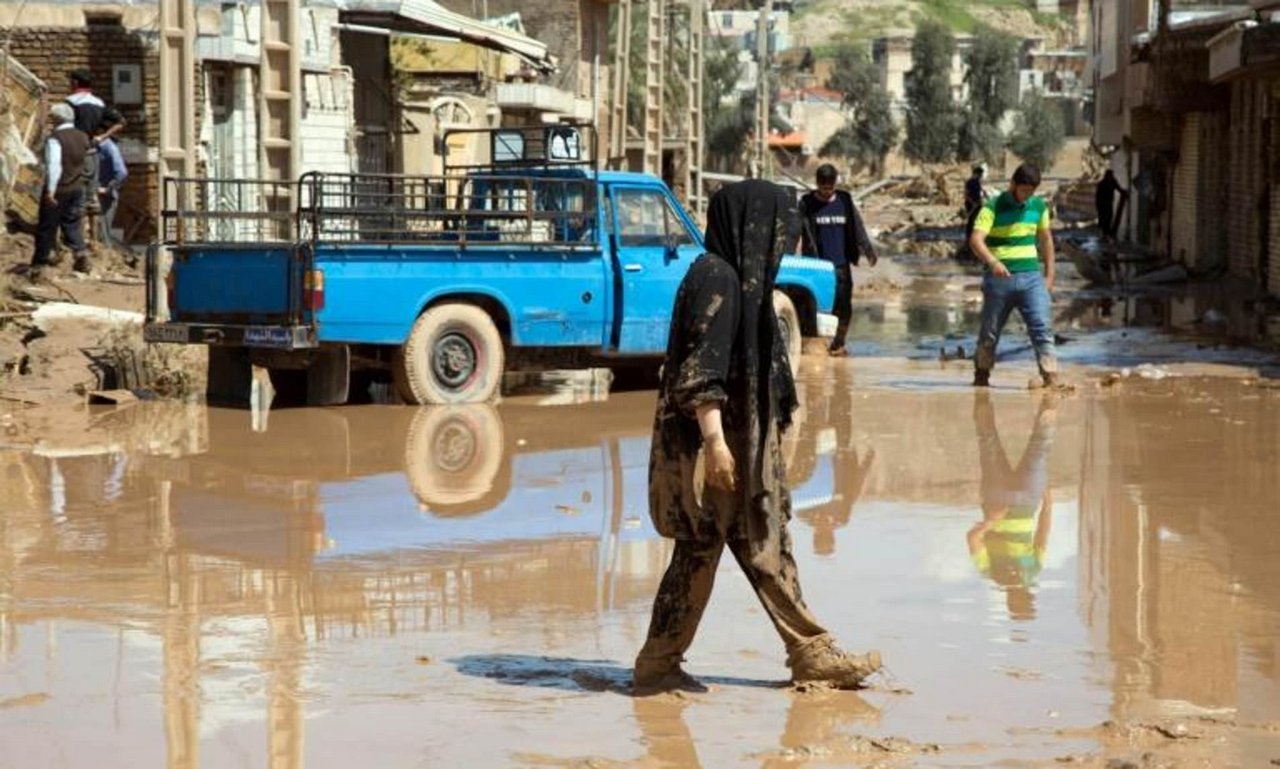 Eastern rivers could swell
Energy Minister Reza Ardakanian warned of the possibility of rivers in eastern parts of the country overflowing their banks as a result of fresh downpours.
Ardakanian said precipitation levels this year had reached as high as 57 millimeters, up from 19 millimeters last year. This amount, he said, was unprecedented over the past 50 years, showing a 174 percent increase compared to last year.
Talking to parliamentarians, Interior Minister Abdolreza Rahmani-Fazli explained that minimizing human losses had been the primary goal of relief operations.
He cited the evacuation of 250 villages and a number of urban districts as part of preventative measures employed to that end.
Ardakanian gave assurances that the dams were in good condition and subject to constant supervision in terms of flood control capacity.
He praised the many successful dam building projects implemented since the 1979 Islamic Revolution and noted, "Had it not been for these dams, Khuzestan Province would have been [entirely] inundated [by the ongoing floodwaters]."