The massive storm system that killed several people from Texas to Mississippi is now barreling east, threatening to spawn tornadoes and other catastrophic weather from New England to the Gulf Coast.
About 90 million people are under the gun for destructive weather Sunday, meteorologist Haley Brink said.
While Sunday's storms might not be as severe as the ones that battered the South on Saturday, they will hit far more people in heavily populated cities.
"New York, Washington DC and Atlanta all within the zone," Meteorologist Derek Van Dam said.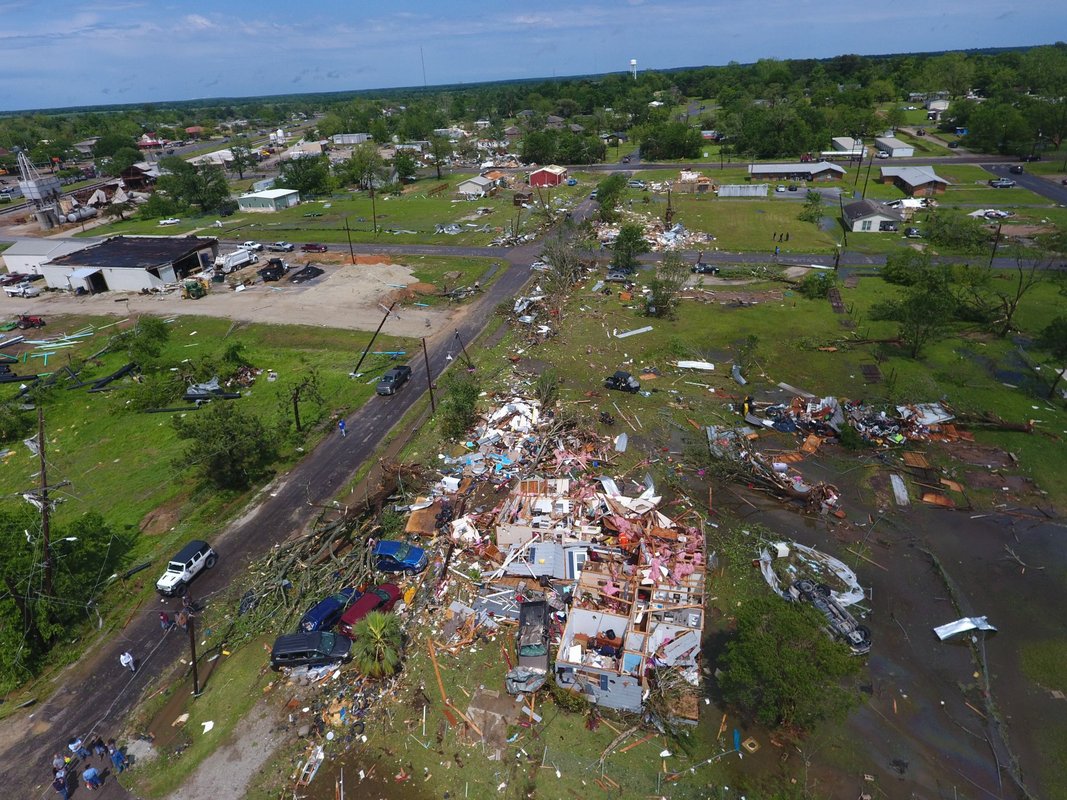 At least one tornado was reported Sunday morning in southeast Alabama, near Troy and Goshen, the National Weather Service's Birmingham office said.
"Heavy rainfall may hide this tornado. Do not wait to see or hear the tornado. Take cover now," the NWS office said.
"Flying debris will be dangerous to those caught without shelter. Mobile homes will be damaged or destroyed. Damage to roofs, windows, and vehicles will occur. Tree damage is likely."
But tornadoes aren't the only possible cause of destruction Sunday.
"Damaging winds and some hail are also associated with these storms pushing through the Southeast this morning," Brink said.
The threat of severe weather will likely increase throughout the day, the National Weather Service's Storm Prediction Center said.
"Some storms may also produce large hail or torrential downpours resulting in localized flash flooding," the weather service tweeted.