Engineers working at the site of Mosul Dam in northwest Iraq say the structure is not at risk of collapse despite recent heavy rain filling its reservoir to a 30-year high.
Located 50 km north of the war-torn city of Mosul in Nineveh province, the dam straddles the Tigris River.
Weeks of heavy rain have caused flash flooding and placed a heavy strain on Iraq's crumbling infrastructure.
Weak foundations, war-damage, and neglect have long made Iraq's biggest dam a pressing concern, with observers warning the spring storms could cause it to collapse.
Although the Mosul Dam is now storing a record 9 billion cubic meters of water, engineers working at the site insist the structure is stable.
"There is no danger to Mosul Dam and what people hear from the media is not true," chief engineer Ryadh Azadeen Ali said on Wednesday.
"We assure the people of Iraq that the dam is safe and working. If it wasn't, I wouldn't stay here with you!" he added.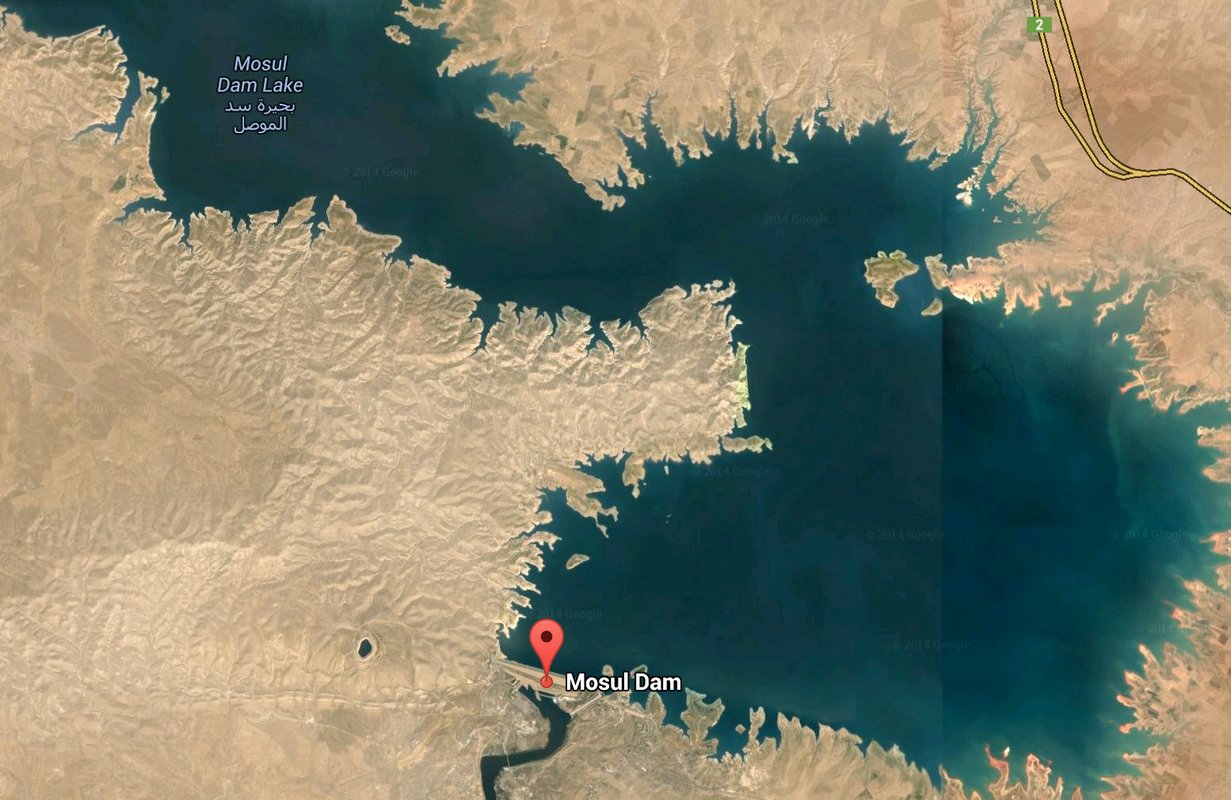 If Mosul Dam fails, cities along the length of the Tigris River to the Arabic Gulf could suffer inundation – including the capital Baghdad.
Workers are continuing to drill deep holes around the dam and filling them with cement to bolster the integrity of its foundations. So far, 2,600 holes have been drilled.
An Iraqi team has been working here under the supervision of an Italian firm since the dam was briefly occupied by Islamic State (ISIS) militants in 2014.
According to AFP, the Italian Trevi conglomerate has a $2 billion contract to shore up the dam.
Mosul Dam can store up to 11 billion cubic meters of water, which is used by households, farmers, fisheries, and to produce hydropower, providing an average of 580 megawatts of energy per day.
In 1988, the dam held a record 10.5 billion cubic meters.
An average 2,500 cubic meters is emptied into the Tigris each day through the dam's five main gates.
"There is no danger to the Mosul Dam and everything is working as normal and we are assuring everyone that waters are released through the gates in a normal way," said Muhsin Kochar, the dam's assistant manager.
The structure is capable of withstanding another two billion cubic meters of water, he said.
"The foundations of the dam are very strong," he added.