Muslims around the world have joined celebrations to mark the birth anniversary of the Twelfth and last Imam, Imam Mahdi (PBUH).
The occasion is one of the most important ones among Shia Muslims, who have a strong devotion to Imam Mahdi (PBUH). Imam Mahdi (PBUH) was born on the 15th day of the month of Sha'ban on the lunar calendar around 1,200 years ago.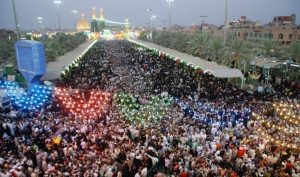 He is known as the Savior among Shias, who believe he will reappear on earth as per divine decree, establishing peace and ridding the world of injustice, discrimination, and other instances of evil.
Shias thus await the Imam's reemergence, which is expected to transpire on a Friday, with enthusiasm.