On the first anniversary of the deadly Beirut port explosion, the Lebanese diaspora – along with supporters across the world – are using social media to mourn and call for justice.
Lebanese have taken to social media to remember the Beirut port explosion, which took place one year ago on 4 August 2020.
Using the hashtags #WeAreALLVictims and #BeirutBlast, Lebanese tweeted support for the victims of the blast and demanded accountability from the government's overs its failure to make a stockpile of ammonium nitrate that cased the explosion safe, and its subsequent handling of the crisis.
Led by 4AugLebanon, a collective of families of victims of the Beirut blast, the hashtag seeks to "unite to attain justice for the 4 million victims".
The 4 August 2020 blast levelled entire neighbourhoods in Beirut, killing more than 200 people and wounding 6,500 others.
The devastation caused millions of dollars worth of damage, causing a serious dent in the country's already fragile economy and worsening poverty among Lebanese and refugees.
This dark chapter in Lebanon's chaotic history has since folded into a nightmarish year amid a stalled blast probe and an accelerating financial crisis branded by the World Bank as one of the worst in modern times.
With no politicians held to account for the disaster and the country facing soaring poverty rates, a plummeting currency, angry protests, and shortages of basic items – from medicine to fuel – survivors are demanding that the government do more.
The Lebanese diaspora – along with supporters and people across the world – are utilising social media once more, an echo of August 2020 when the platforms were used to raise money for emergency relief for Beirut.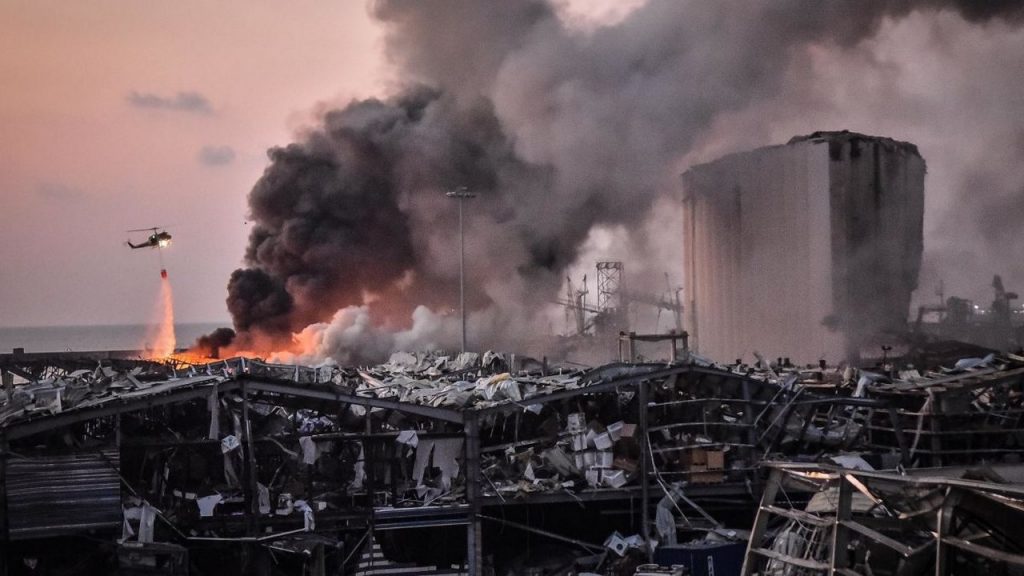 "We are ALL victims of the #BeirutBlast," writes Michel El Meouchi, a tech professional on Twitter. "And as the establishment continues to evade justice, the crime is ongoing. Let's stand together this Wednesday, August 4 against Immunities and for justice."
Politicians and world leaders joined in the remembrance. The European Union ambassador to Lebanon, Ralph Tarraf said: "On this day, we bow our heads and honour at heart the lives lost during the #BeirutBlast. It is a painful reminder of the sorrow we hold so deeply, as Lebanon grapples to heal. Remember their names. Remember the life they lived."
Journalist Rayane Moussallem wrote: "We've been remembering & speaking about August 4th ever since August 4th. But today hurts a bit more, a lot more.
"That day has changed me, changed us and ruined families forever."
For many Lebanese, the 4 August is a painful reminder of the family they have lost.
"Mireille Khoury's 15-year-old son Elias was killed in the #BeirutBlast," shares Crisis and Conflict director at Human Rights Watch, Lama Fakih. "A mother should not have to wish for death to be with her child."
United Nations worker Sarah Copland lost her two-year-old son, Isaac.
"Tomorrow marks 1yr since we lost Isaac in the #Beirutblast. There is so much grief &trauma associated with that day, the only way I can get through it by putting my feelings aside &focusing on what Isaac needs. He needs us, all of us, to fight for justice," Copland writes on Twitter.
At least seven children were killed in the disaster, with the youngest being just five months old.