Camlica Mosque, which has a combination of Ottoman and Seljuk architectural style, can accommodate 63,000 worshippers.
President Recep Tayyip Erdogan inaugurated Turkey's largest and newest mosque on Friday.
Construction on the Camlica Mosque Complex began in 2013 and has a capacity of 63,000 worshippers. The previous Turkish record holder in capacity was a mosque in the southern province of Adana. Sabanci Central Mosque, which opened in 1998, can host 28,500 worshippers
The Camlica mosque, which has a combination of Ottoman and Seljuk architectural style, is on the Asian side of the city.
Opening the country's largest place of worship, Erdogan condemned attacks against places of worship.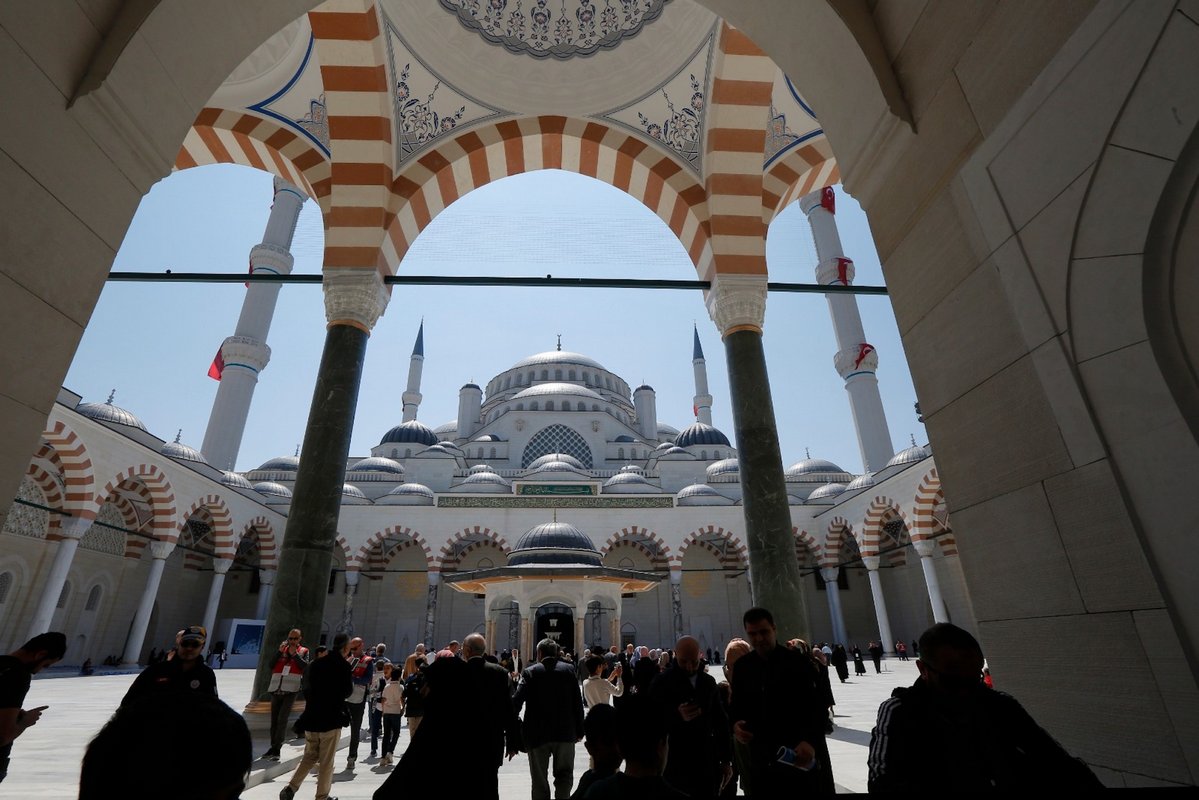 "Attacks in the name of religion on places of worship or innocent civilians constitute terrorism, not jihad," The Daily Sabah reported Erdogan as saying.
"Those who attack mosques or those who target churches share the same dark mentality, they're all common enemies of humanity," Erdogan added.
The mosque sports six minarets representing six key aspects of Islamic belief including, the belief in one God, the prophets, angels, revealed books, the day of judgment and divine decree.
Aside from the mosque, the premises contain a museum of Turkish Islamic art as well as a library, gallery, conference hall and several workshops.
Albanian President Ilir Meta, Guinean President Alpha Conde, Senegalese President Macky Sall, and Palestinian Prime Minister Mohammad Shtayyeh were present at the ceremony, along with several other international representatives.