Japan is about to start testing its fastest ever bullet train, which can reach speeds of up to 400kph.
The Alfa-X train will be put into service in 2030, with plans to run it at 360kph. This will make it faster than China's Fuxing Hao service linking Beijing and Shanghai in four hours and 18 minutes.
Alfa-X's first test journey will take place on Friday 17 May, running overnight between Aomori and Sendai. It's the first of several trials runs that will be conducted over the next three years.
The plan is to use the super-fast shinkansen to create a high-speed connection to Sapporo, the biggest city on the northernmost island of Hokkaido, from the main island of Honshu.
"The development of the next-generation shinkansen is based on the key concepts of superior performance, a high level of comfort, a superior operating environment, and innovative maintenance," East Japan Railway Co said in a statement.
The 10-car train has a 22m-long nose at the front to reduce air resistance when entering tunnels. It will also have air brakes on the roof, plus magnetic plates on the bottom, as well as conventional brakes, to aid with slowing down.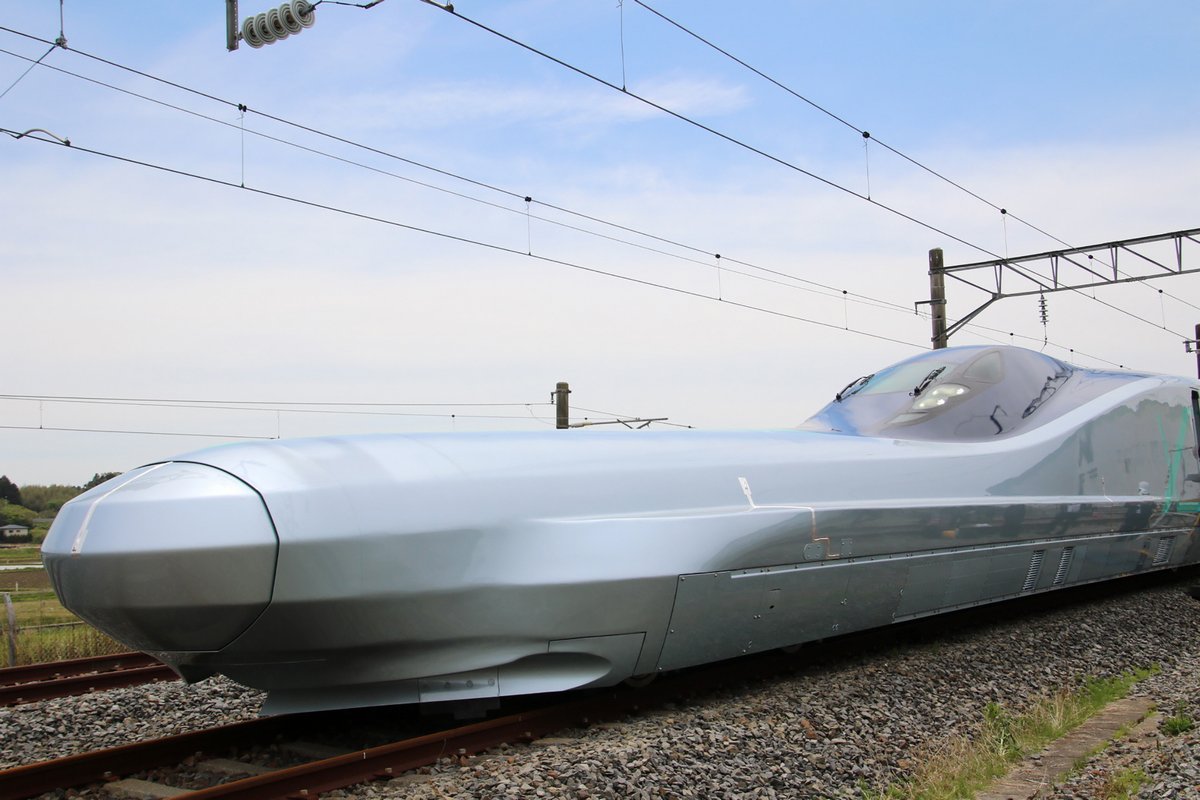 Air suspension and dampers will help create a stable ride for passengers, especially when the train is taking on corners at speed.
It follows China's announcement in January that it plans to introduce the world's first driverless trains to run at speeds of up to 350kph on the Beijing-Zhangjiakou railway line.
The automatic operation bullet trains were trialed on a section of the Beijing-Shenyang line in 2018 by the China Railway Corporation (CRC) and the system passed all safety tests.
"The bullet train can automatically depart, operate between stations and adjust the train's operation to meet its precise timetable after a single button is pressed," a researcher from China Academy of Railway Sciences told the Sciences and Technology Daily.
For the first 10 years of the high-speed ATO trains, an attendant will still be deployed on board to ensure nothing goes wrong. After that, the trains will be totally driverless.